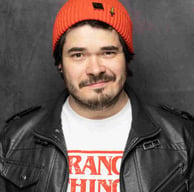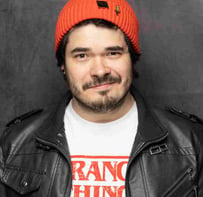 Hi! 👋🏼 I'm Francy Goudreault, the story & sound designer behind
Hello Francy Sound & Story
.
I work between my studios in Nashville and London, Canada—and remotely too! With a passion for storytelling and two decades in the music industry, I'm uniquely equipped to help your story resonate.
My expertise lies in both sound and story: I've been making podcasts, video content and short films sound really good for a long time but I offer writing services too. Promo bios, scripts, story direction, writing for games, and more. Also, I'm great with theme songs for podcasts and kids' shows. 😉
So whether you're a big operation or a small indie creator, I'm here to help. Let's resonate.
Hello Francy Sound & Story
Sound & Story Design for Podcasts, Filmmakers, Game Developers and More
Podcasts
Editing & mixing

"Run of Show" consultation

Home recording consultation

Theme songs & audio branding assets

Audio repair
Studios & Filmmakers
Sound design (SFX & music)

Mixing

Dialogue/voiceover recording & editing

Audio repair
Indie Games
Dialogue/voiceover recording & editing

Audio repair

Music (Partner service)

Sound design in FMOD (Partner service)
Brands & Artists
Promotional bios

Product descriptions

Branding & narrative consultation

Scriptwriting

Content planning & strategy

Theme songs & jingles
Indie Games
Item, Enemy & Lore Descriptions

Character development

Dialogue writing

Quest & storyline design

Narrative design
Francy brings a world of talent and does with an incredibly positive attitude. Any project we toss his way comes back beyond expectation.
Working with Francy was seamless. He made it easy and delivered a final product that my client loved. Everybody wins.
Francy polished up the mix on my podcast beautifully and saved me a lot of time and headache. Highly recommend!"
I have actual tears in my eyes! The theme music and mix sounds so so so good!"
Francy's guidance boosted my confidence as a host!
His expertise has been instrumental in creating a show I'm proud to put out into the world.
Ken Ogasawara
Undercurrents Podcast
Brennan Bell
Memory Tree Video Productions
Matthew Kalinauskas
Bellzon Animation Studio
Rachel Depres
Career Rebel Podcast
Laura Hart
The Makers Collective
Tell me about your project and how I can help.
If you prefer, reach out at
hellofrancy at gmail dot com
Hello Francy Sound & Story is a division of Rewinder Industries.